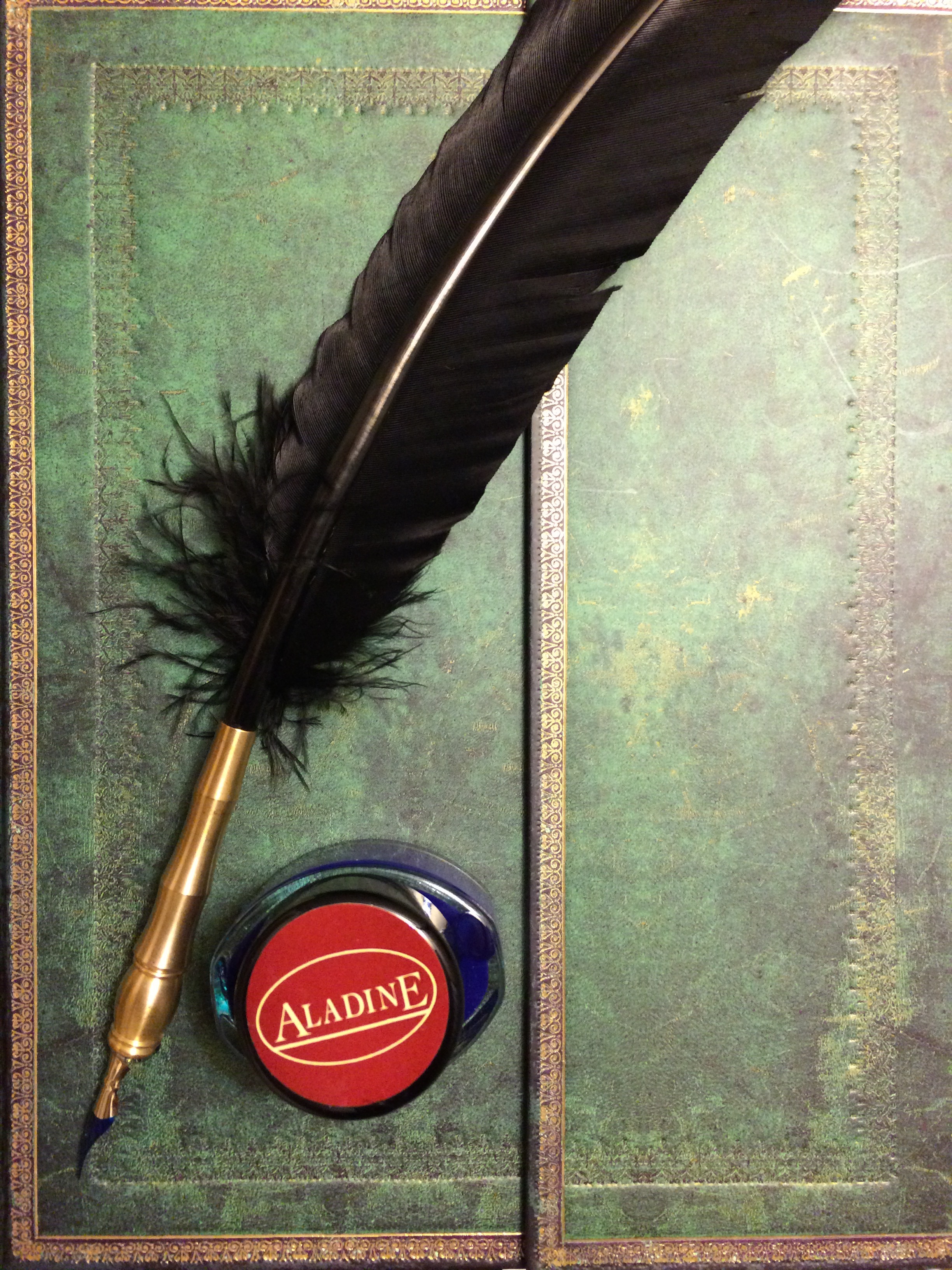 Since I was a child, I've wanted to be a writer.
When I was nine years old, I wrote, illustrated, and shared my first story, a children's book entitled The Moon That Was Afraid of the Dark. It was a story about a personified moon who was afraid to fulfill his purpose. He was scared that he would not be good enough, that the dark was too powerful, and that he could not do it alone. He tried to join the sun in daylight, but alas his help was not needed, and he was hardly visible. Then he went to the stars, and it was they who assured him that his shine was indeed powerful enough. They taught him that his shine was very important, that it could light the way for others. Furthermore, they told him that he would not have to be alone, that they'd shine with him. 

In retrospect, I wonder if I had not written my first autobiographical story. Having very recently been placed in a foster home, I certainly felt out of place, as though I did not belong anywhere. It was my teachers and classmates who helped me see differently. They were my first stars. They invited me to read my story before the entire school, and later that story would win a local award and be put on display at The Wadsworth Atheneum in my hometown of Hartford, Connecticut. 

I learned three things by writing and sharing my first story. First, I learned that I loved to perform my written work in front of people. Second, I learned that I loved to create for the purpose of performing. Third, and perhaps most importantly, I learned that writing would be my way to survive the most turbulent times. I had not given these lessons much thought until now, but they have motivated me for a lifetime of writing, and I truly have been writing stories ever since. 

Today, I have so many stories in the form of fiction, prose, and poetry, and I want to share those stories with the world. While I, like my fictional moon character (and perhaps most new writers), struggle with the idea that I may not be good enough, or that even if I am, I shall suffer my art alone and in the dark, my greatest hope for this website is that you will all be my stars, that you will inspire me to share my stories. So, thank you so much for visiting! Perhaps together we can shine a light into the darkness.
–Jeremiah A. Cobra